Attleboro Arts Museum 2021 Flower Show Cancelled Due to Health and Safety Concerns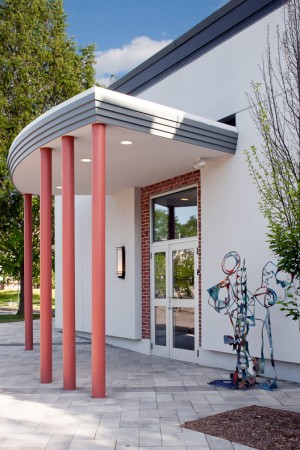 January 21, 2021 – Attleboro, MA
After much consideration, the lingering impact of the Coronavirus has forced organizers to cancel the Attleboro Arts Museum's 2021 Flower Show.  Despite a genuine effort to re-imagine the layout, attractions, programs and flow of guests, organizers believe that a truly safe Flower Show in March 2021 is not achievable.  
The Flower Show, an annual 4-day/1-night fundraising event that brought close to 2500 guests to the AAM in 2019, is a community favorite.  Large crowds gather to take in lush garden installations, meet in the Show's café, come face-to-face with live animals, listen to musical performances and more. 
In 2020 doors were about to open to the public when the Coronavirus took hold, and the Museum was forced to close for over three months.  
However, a popular component of the Flower Show can still safely be presented – its natured-themed art exhibition.
The display of original art, this year entitled "Back to Nature," will showcase work in a range of disciplines that relate to the natural world. 
Along with the "Back to Nature" exhibition, the Museum's gift shop will expand, and the organization's popular "extraordinary" raffles will be offered. 
These components will not be called the "Flower Show" – they'll be treated as an AAM exhibition with select special features. "Back to Nature" will be on view from March 6th – 19th, 2021 in the Museum's Ottmar Gallery, 86 Park Street, Attleboro, MA.  Hours are Tuesday – Saturday from 10am – 5pm. 
Organizers are hopeful that the Flower Show, and all that makes it a highlight of the year, will bloom again in 2022.  
Mim Brooks Fawcett
Executive Director and Chief Curator
Attleboro Arts Museum
86 Park Street
Attleboro, MA 02703
email: mfawcett@attleboroartsmuseum.org
office: 508.222.2644 x11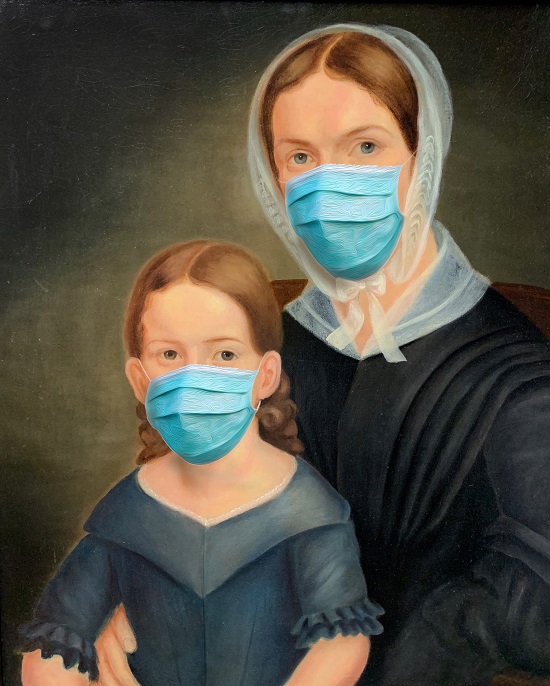 "SWEET DAUGHTER WITH MASK"
ATTLEBORO ARTS MUSEUM: 
The Attleboro Arts Museum involves audiences of all ages and backgrounds in the visual arts through diverse educational programs and engaging arts experiences. We work to support the creative and artistic development of both promising and professional artists. The Museum is a privately supported, non-profit arts institution whose core commitment to Arts for Everyone guides the Museum's programs and operations.