"In the rising of the sun and in its going down, we remember them."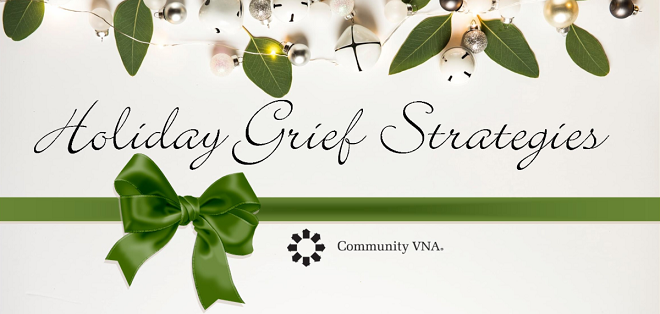 The winter holidays often raise expectations of joy, celebration, and long-held traditions. But for people experiencing grief and loss, it may be the most painful season of the year.
If you or someone you love is struggling with grief this holiday season; we invite you to join us on Zoom, Thursday, December 10 as we present strategies for honoring loss; respecting and setting your emotional boundaries honoring memories; keeping your loved one in the story finding hope; through connection, rituals, and gifts.
During the program, we will dedicate a special time for remembering loved ones. If you wish, bring an item that is meaningful to you, and a candle to light.
All are welcome to join us for this free community program, facilitated by Rev. Glenn Rounseville and Dawn McKetchnie from Community VNA.