Edesia Celebrates 10 Years of Combatting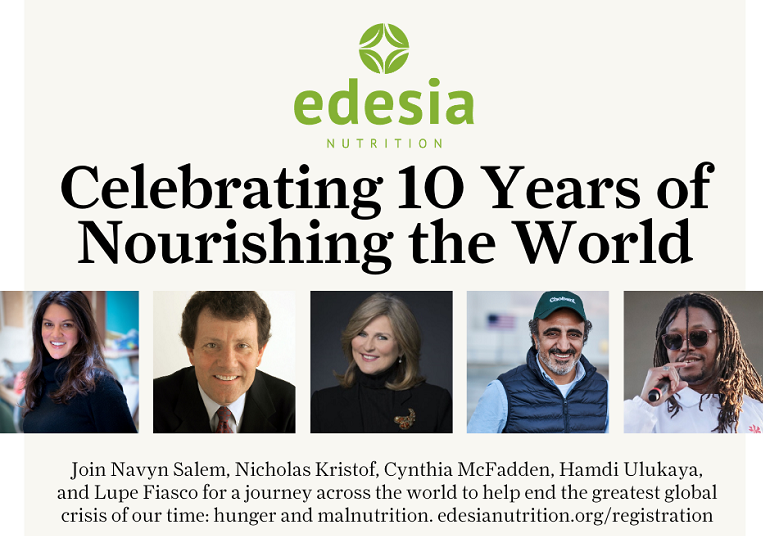 Quonset Company Edesia hosted a virtual event to celebrate their 10-year anniversary of feeding malnourished children around the world.
Edesia Founder and CEO Navyn Salem took guests on a virtual journey through the Central African Republic, Guatemala, Somalia, Sudan, Venezuela, and beyond, detailing how Edesia is working to end the greatest global crisis of our time: hunger and malnutrition.
Salem was joined by special guests Nicholas Kristof (Pulitzer Prize-Winning NY Times Columnist), Cynthia McFadden (Senior NBC News Correspondent), Hamdi Ulukaya (Chobani Founder and CEO), and Lupe Fiasco (Rapper) during the event. 
Since 2010, Edesia has nourished over 12 million children in nearly 60 countries. 
Learn more: 
https://www.edesianutrition.org/#wp-video-lightbox/0/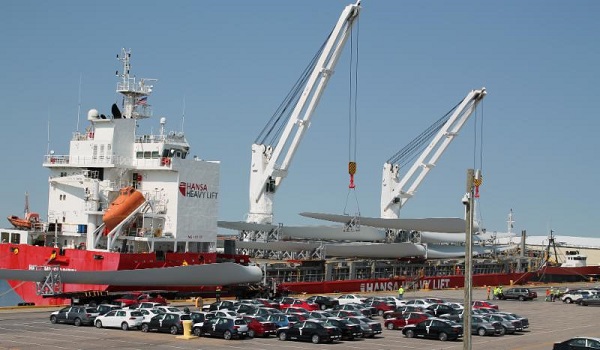 QUONSET POINT: THANK YOU.