FirstWorks Announces Fall/Winter 2020-2021 Lineup of Virtual Stage Performances and Commissions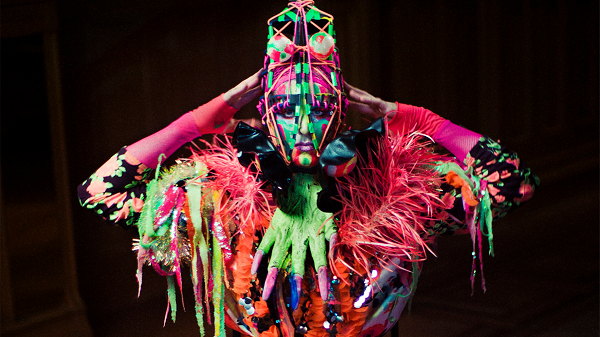 Latin reggae pioneer Fidel Nadal, MacArthur Genius Taylor Mac, local artist commissions, and a premiere with the Kennedy Center connect Rhode Islanders virtually to the arts 
Providence, RI – FirstWorks, a Rhode Island non-profit dedicated to building community through world-class arts, unveils its winter 2020-2021 schedule of virtual performances and community engagement programs. FirstWorks connects audiences to the leading creative voices of our time, and continues to fulfill that mission through this challenging time for live events with a thrilling virtual roster. FirstWorks' season ahead features reggae beats from Fidel Nadal, "the Rasta who revolutionized Latin Rock" (Rolling Stone Magazine), the premiere of Taylor Mac's raucous signature holiday party-turned-virtual, new works commissioned from local artists, and a partnership with the John F. Kennedy Center for the Performing Arts to spotlight two visionary Rhode Island artists as part of the Arts Across America series. 
"FirstWorks is finding innovative ways to keep the performing arts available and thriving in Rhode Island, while supporting artists, students, and audiences statewide and beyond," said Kathleen Pletcher, Executive Artistic Director of FirstWorks. "Our Virtual Stage performances and online educational programs allow our audiences to experience powerful artistry wherever they are." 
Coming next to the FirstWorks Virtual Stage is an evening with Afro-Argentine Grammy Award winner Fidel Nadal premiering on October 27, 2020 at 8 p.m., produced in partnership with PVDFest. Nadal's groove is rooted in reggae, dancehall and urban styles, and conveys messages of Pan-African consciousness and Afro-Argentine identity. Specially produced for FirstWorks from a recording studio in Mexico City, the free concert can be viewed on FirstWorks' Facebook or Youtube Live channels, and is made possible through Southern Exposure: Performing Arts of Latin America, a program of Mid Atlantic Arts Foundation in partnership with the National Endowment for the Arts.  
On November 9, 2020 at 4 p.m., FirstWorks will spotlight two Rhode Island artists, singer, playwright, and actress Rose Weaver, and hip-hop dancer and choreographer Sokeo Ros, as part of the Kennedy Center's Arts Across America program. Arts Across America connects stories from across the country from leading artists who are using their artforms as tools for advocacy and social justice. Ros and Weaver will perform original works that speak to their lived experiences and showcase their artistry. FirstWorks Executive Artistic Director Kathleen Pletcher will emcee. Ros and Weaver's Kennedy Center appearance is also part of FirstWorks' Raise Your Voice initiative, which amplifies diverse voices and champions social equity through the arts.
Performances will be available for viewing via FirstWorks' Facebook page. 
On December 12, 2020 at 7 p.m. FirstWorks will partner with Brown University's Brown Arts Initiative to premiere 2020 Taylor Mac's "Holiday Sauce… Pandemic!" Just awarded the 2020 International Ibsen award – the "Nobel Prize for Theatre" (Rolling Stone Magazine) – Mac makes a virtual return to the FirstWorks stage after a smash appearance in person in the fall of 2019. Mac, who will act as master of ceremony for the event live, joins with artistic co-conspirators to offer an irreverent blend of music, film, burlesque and random acts of fabulousness to reframe the songs you love, and the holidays you hate. Tickets for Holiday Sauce…Pandemic! are pay-what-you-can ($10 suggested) and will be available soon at first-works.org. 
Also this winter, FirstWorks will reveal the finalists of their commission call for projects by local artists. The commissioning of new works is FirstWorks' latest initiative to support Rhode Island's arts community, and speaks to the organization's commitment to local artists as essential partners, and to supporting "firsts" in the arts. Projects will premiere in the spring of 2021 and will feature live, virtual, and educational components. 
FirstWorks' featured artists also engage in the organization's education programming, conducting virtual student workshops, providing digital education content, or leading Professional Development sessions for teachers. More information about FirstWorks' arts education offerings can be found at http://first-works.org.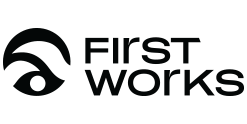 About FirstWorks 
FirstWorks is a non-profit based in Providence, Rhode Island whose purpose is to build the cultural, educational and economic vitality of its community by engaging diverse audiences with world-class performing arts and education programs. Since 2004, FirstWorks festivals, performances and programs have attracted more than 600,000 participants. Last season, FirstWorks arts education programs reached over 5,500 students from public and charter schools across Rhode Island with transformative, arts-based learning experiences. FirstWorks is the founding partner of PVDFest, collaborating with the City of Providence to produce the City's free signature arts celebration held each June. In 2019 PVDFest drew 130,000 visitors to Providence to experience music, art and spectacular performances. Embracing collaboration, FirstWorks has fostered over 90 community partnerships across business, social service, government, arts, and education sectors. Visit first-works.org to learn more.