Reminder: City Hall to Close One Day A Week Through December
Early Voting Will Remain Available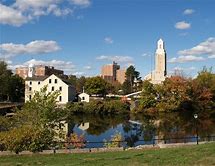 Pawtucket – The City of Pawtucket announced last week that a second round of the Workshare Program, which gained support and approval by both Local 1012 and Local 3960, would be instituted through the end of December, avoiding layoffs and saving taxpayers $500 thousand. As a result, City Hall will be closed one day per week.
City Hall will be closed on the last business day of the week, which will primarily fall on a Friday. Otherwise, City Hall will continue to operate beginning this week from 9:00 a.m. to 4:00 p.m. by appointment on all business days other than the last business day of the work week. Call 401-728-0500 or visit www.pawtucketri.com to schedule your appointment.
The scheduled closure will not affect Early/In-person Voting for the November 3, 2020 Presidential Election. Anyone wishing to vote can go to the Pawtucket City Hall, 137 Roosevelt Ave, 3rd Floor from Monday through Friday even on days when City Hall is closed due to Workshare. Voters can go from 8:30 am to 4:30 pm until November 2, 2020 (until the 4:00 pm deadline). No appointment is necessary.