Hello friend,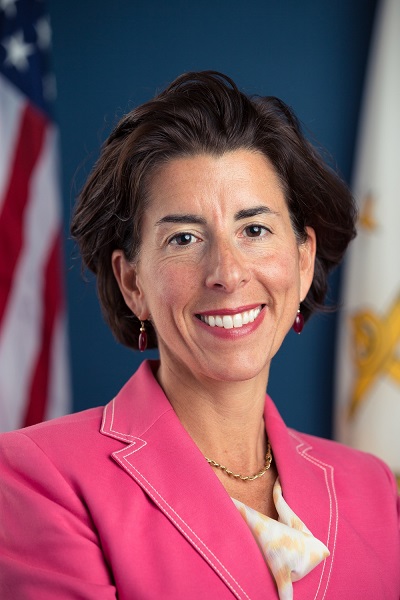 GOVERNOR GINA RAIMONDO
There's a lot going on these days, and it's easy to miss things. That's why I wanted to put together a quick recap for you of the highlights from last week.
If you know someone who wants to stay up to date on the latest measures Rhode Island is taking to stop the spread of COVID-19, send them this link: 
lp.constantcontactpages.com/su/eYMG9tf
The better we stay informed, the better we'll be able to keep ourselves, our families, and our friends safe from COVID-19.
PHASE 3
Because of your hard work, we were able to safely move into Phase 3 this week. You can always see the full list of the latest regulations on  ReopeningRI.com but here are some of the major changes:
Social gatherings can be no larger than 25 people indoors or 50 people outdoors.
For events that are open to the public, like concerts and festivals, you can have up to 125 people indoors or up to 250 people outdoors.
Nearly all indoor venues that were closed in Phase 2 can open. This includes things like movie theaters, bowling alleys, arcades and museums. Seated venues can open at up to 66% capacity, and free-flowing venues can open at 100 square feet per person provided that everyone maintains 6-feet of social distance.
We will have a mandatory 14-day quarantine for anyone coming to Rhode Island from any state with 5% or greater positivity rate.The list of states that fall into this category can be found here
LONG TERM CARE
We can't just rebuild the same long-term care system we started with before COVID-19.  We have to evolve to build a safer and more resilient long-term care system– one that provides our loved ones with choices including more access to care options at home, and that re-thinks our approach to congregate living. That's why we are going to invest more than $25 million in long-term care services that will address immediate needs at nursing facilities and help transform how we deliver care in the long term. We know that this is the start of a long journey. This kind of change can take many years, but we have an opportunity before us today for transformation that will make use safer and more resilient as a state.
#MASKUPRI
Like you, I am so excited for the Fourth of July. However, it is going to be more important than ever that we wear our masks this weekend. That's why I'm challenging all Rhode Islanders to show me their Rhode Island pride.
Take a photo of yourself wearing a mask and share it using #MaskUpRI. You can share them with me by  email on  Twitter or on  Facebook . I'm doing it too – you can see my favorite masks right here.
I hope you find this recap helpful. It's so important that everyone stay engaged and informed so that we can all stay safe and healthy. I'll be back on TV with more updates this week Wednesday and Friday at 1 p.m.
We're all in this together.
Gina Raimondo
Governor