Treasurer Magaziner Wants Navient to Disclose CEO Compensation Practices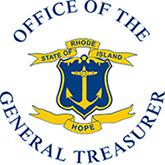 PROVIDENCE, R.I. —  Rhode Island General Treasurer Seth Magaziner has filed a shareholder proposal with Navient Corp., one of the nation's largest servicers of student loan debt, asking the company for transparency on whether the negative financial impact of legal or compliance costs are factored into executive compensation practices. 
"We remain concerned by Navient's role in the growing national student loan debt crisis," said Treasurer Magaziner. "Navient is facing multiple lawsuits alleging that it has violated state and federal consumer protection laws and hurt millions of student loan borrowers in the process. Investors deserve to know if Navient executives are being financially insulated from the effects of these legal actions."
The U.S. Consumer Financial Protection Board initiated legal proceedings against Navient in January of 2017. Additionally, the Attorneys General of Illinois, Washington, Pennsylvania, Mississippi and California have filed separate actions alleging various violations of state and federal consumer protection laws. Navient is also facing a federal class action lawsuit, as well as a consumer class action lawsuit.
Treasurer Magaziner's office previously filed shareholder proposals with Navient in 2017 and 2018. At the company's 2018 annual shareholder meeting, more that 40 percent of votes cast were in support of Treasurer Magaziner's proposal to require Navient to provide shareholders with an analysis of risks and potential governance failures related to the student loan debt crisis.
In 2019, Treasurer Magaziner and Rhode Island Attorney General Neronha proposed a Student Loan Bill of Rights for Rhode Island borrowers, which became law last summer.
Student loan servicers are now required to provide accurate information to borrowers about their progress toward repayment and eligibility for loan assistance programs, and face penalties for incorrectly calculating the amount they collect from borrowers each month. Rhode Islanders who believe that they are victims of unfair student loan servicing practices can now seek assistance from the Consumer Protection Division of the Office of Attorney General, which has the power to seek financial restitution for borrowers who have been harme