WATERSHED RAMBLES
BY DON DOUCETTE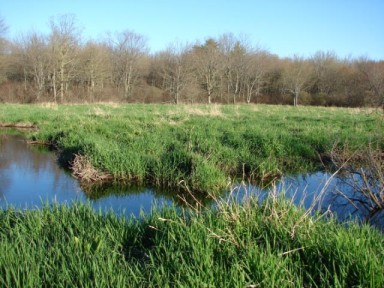 SEVEN MILE RIVER HILL-ROBERTS CAMPUS
As a seasoned Attleboro citizen, I was pleased to see the My Backyard feature about the four Hill-Roberts School Kindergartens yearly student population having the distinct opportunity to visit the campus District #17 one room school.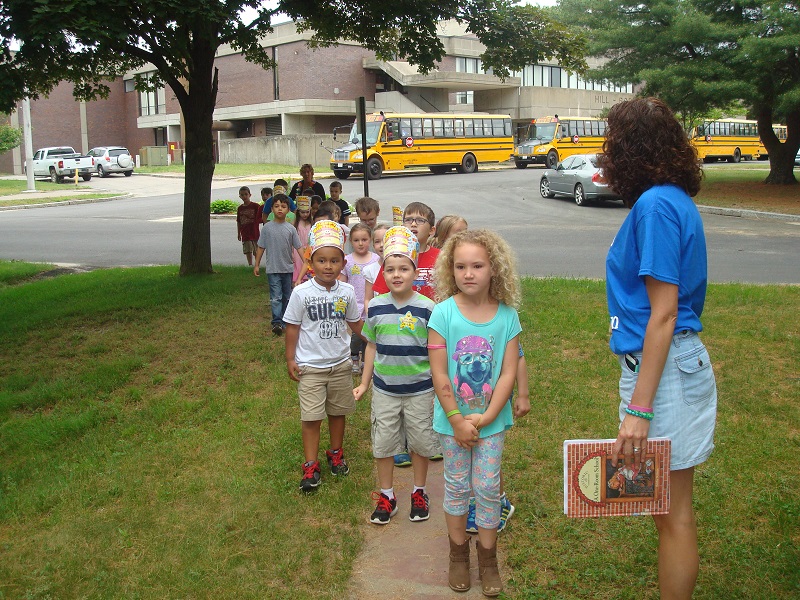 MS GORDON'S CLASS WALKING TO LITTLE RED SCHOOL HOUSE
As a young boy, I had several occasions to ride up Lindsay Street in Attleboro from Pleasant Street to what today is Lindsay Farm Lane.
We rode with my father up on an old wagon in the open air, originating from and then returning to Bauer's Dairy Barn on Locust Street where our dad's horses, usually older Belgians, were housed in a strongly timbered front stall.
Our reason for "clop-clopping" to upper Lindsay Street was usually an all-day journey with purpose.
Our dad horse-plowed gardens with those same Belgian work horses and what is Lindsay Farm Lane today was a client's large vegetable garden.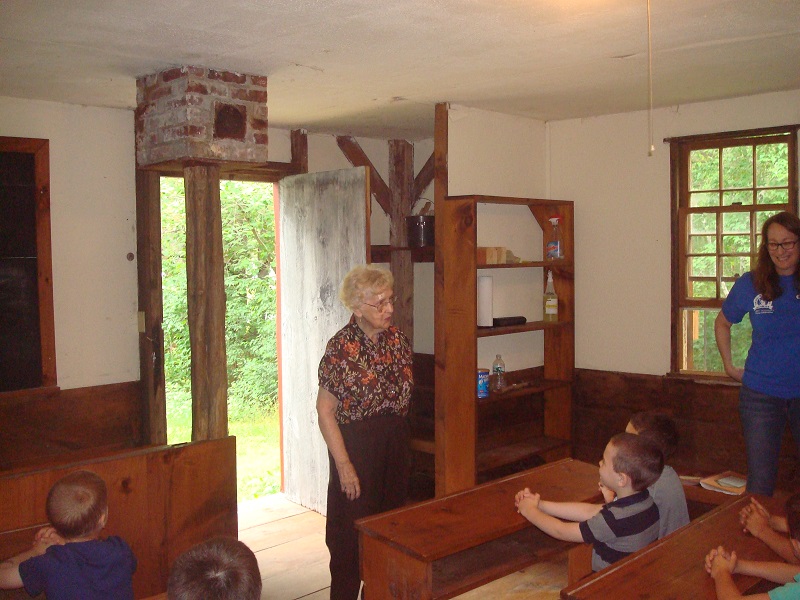 MS EVELYN SILVA VISITING LITTLE RED SCHOOL HOUSE
The main reason for writing this memoir is to mention that one highlight of our early horse and wagon junkets was that we passed in situ the original site of what became the restored District #17 one room school house now existing in real living color on the grounds of the Hill-Roberts School in South Attleboro.
I usually include mention of the Ten Mile River Watershed in my writing rambles. The original location for the District #17 was within the Bungay River drainage and its present site at Hill-Roberts School is within the Seven Mile River drainage – both main tributaries to the Ten Mile River.
My Backyard also mentioned possible student STEM studies.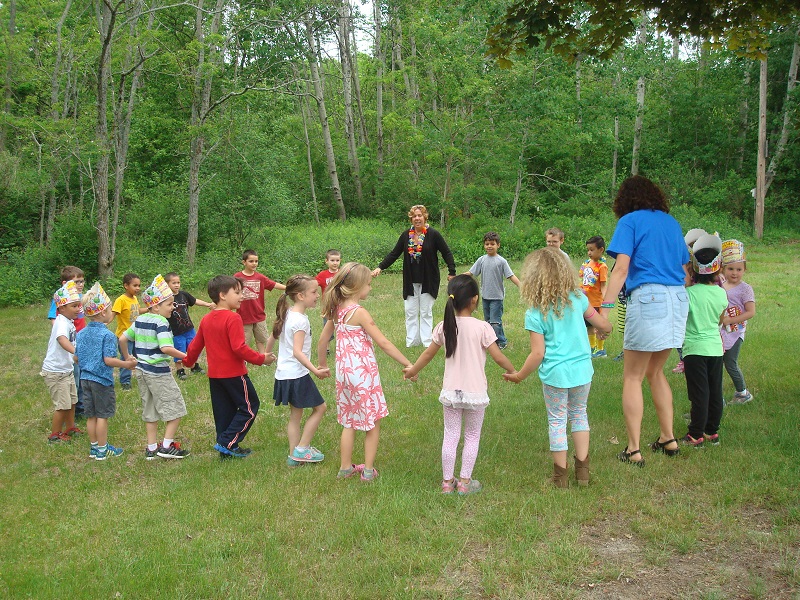 MS GORDON'S CLASS AT RECESS
I might suggest teaching students to identify invasive plants. More than likely, today's students will be dealing in some way with this problem throughout their lives and as potential property owners will find this knowledge to be invaluable.
Every school site has its share of invasive plants available in surrounding edge habitats.
Those horse and wagon rides also featured traversing the old angled Lindsay Street train bridge. Sitting behind a working horse pulling a wheeled load up an incline is a most interesting experience. "What if the horse's hoof should slip," often passed through my mind? But, thankfully, to no avail. 
We rode the wagon to the work site with all our tools and needs for the day's work. Dad plowed the garden and we kids were free to play in rural Attleboro.
Those same horses pulled our family members back to Bauer's Barn and the first order of business before anything else happened was our dad's finishing obligation, cool down the horse, comb and groom, properly nourish and water and secure the horse comfortably in-stall and then, we kids got our turn to journey home, usually in the family Ford pick-up truck to enjoy our evening meal and comfortably dream our dreams.