The four Hill-Roberts School Kindergartens made what has become a traditional year end visit to the Hill-Roberts Campus District #17 one room schoolhouse.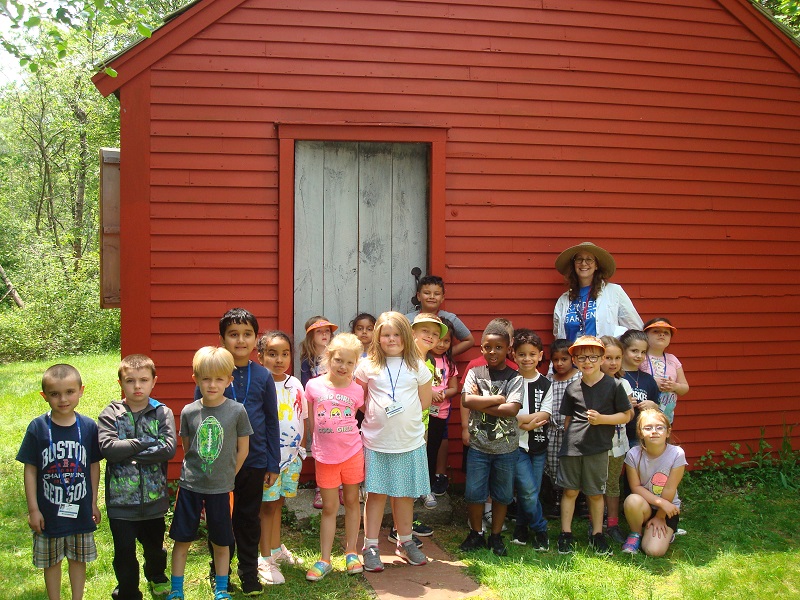 MS DORFMAN'S CLASS
The preserved building is over one-hundred and seventy years old and is historically intact including its post and beam construction, chimney and nine over six double hung windows.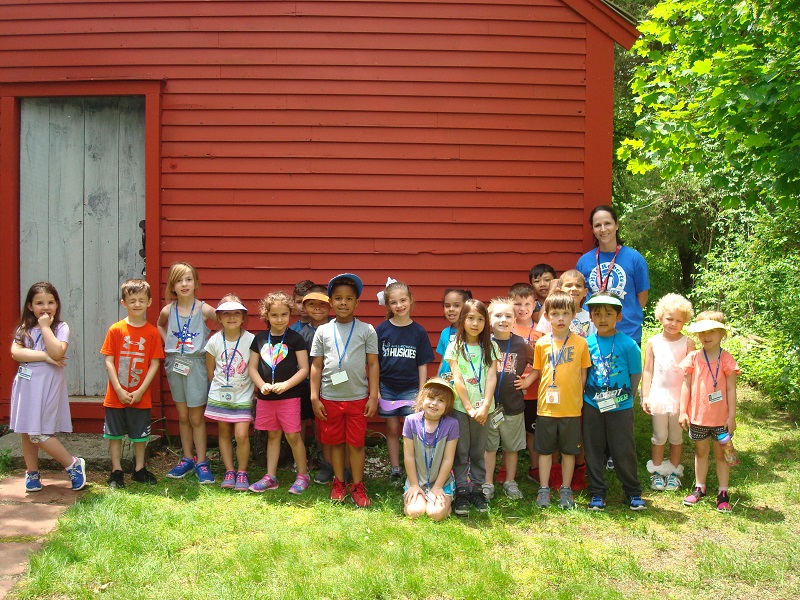 MS HOWES' CLASS   
The kindergartners get the exterior tour and then enter the schoolhouse.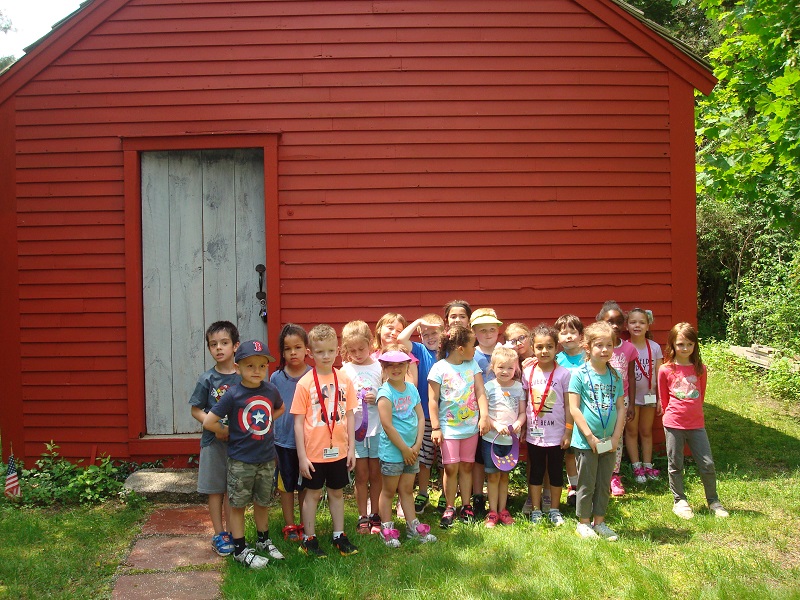 MS HUGHES' CLASS
They are enchanted.
MS PLESH'S CLASS
The coat room, the desks, the lunch buckets, the chimney, the quill pens, the individual slates, the chalk board and the back door that was the way to the outdoor privy all afford teachable moments.
The truth that the kids who went there were real "walkers" and brought their lunch from home is beguiling to all the visiting children.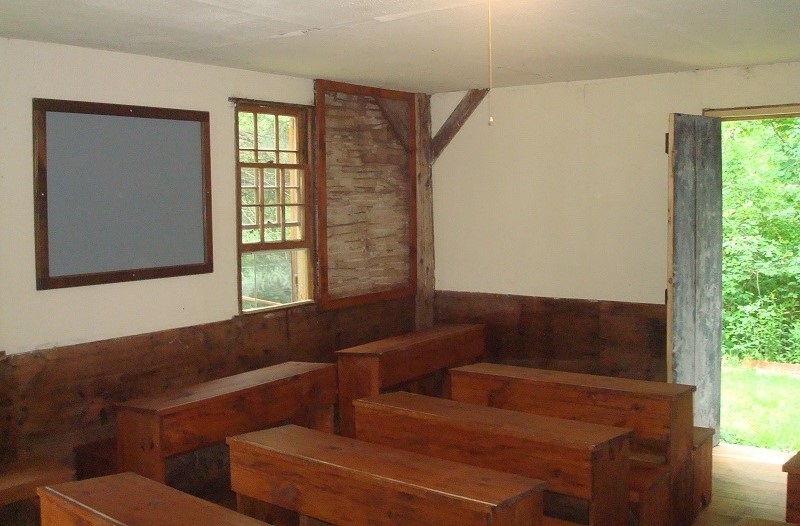 The Hill-Roberts administration has expressed interest in including The Little Red School House in an expanded classroom role.
We may see some STEM specific nature projects designed to be taught to the upper classes at The Little Red School House. Weather, rivers and woods, or magnets, compasses and solar, or bees, plants and butterflies, or maps, trails and hikes are all obvious opportunities.
The opportunity for the kids to work in a classroom where the windows open and close, where the view is woods, clouds and sky, and where you can hear the rain on the roof argues for expanding programs.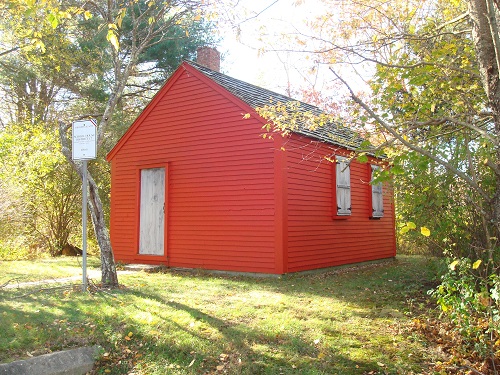 Let's open that door.