About the Historic Gems House Tour:
December 9, 2018 2-6 pm
Our spectacular holiday fundraising event is being held again to showcase and bring awareness to the historic wealth of buildings and architectural legacy of homes in North Attleborough.  The funds generated will be used for our community historic preservation projects as recommended in our 2017 Townwide Historic Preservation Plan.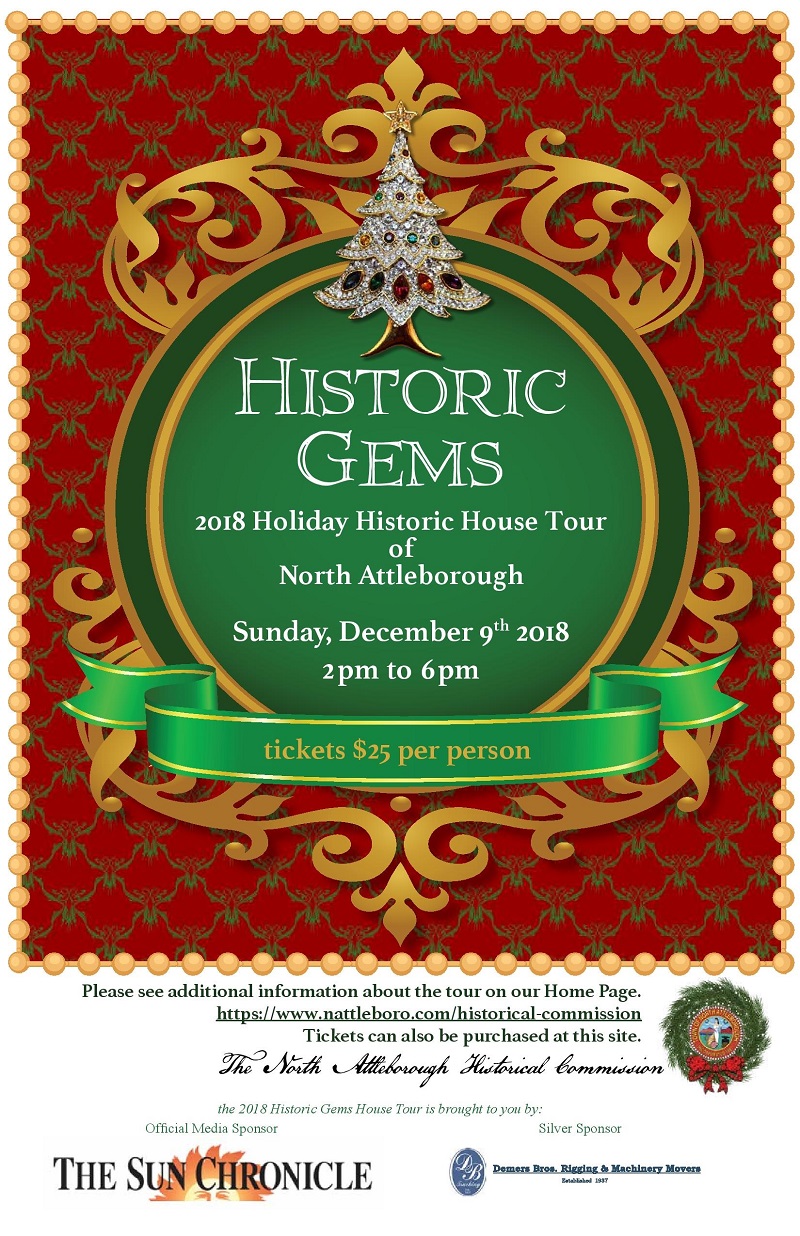 This is the 5th historic house tour that our Historical Commission has organized and we are excited to be able to again create an unforgettable experience for all.
Tour goers will pick up their booklets with a map from the Hospitality Center (Council on Aging) on the day of the tour where they will be greeted by the music of carolers.  The homes are conveniently mapped so tour goers can drive themselves between homes on a self-guided historic house tour. 
The homeowners in our National Registered Historic Districts are excited to welcome guests into their private homes and share the unique history of their home as well as key architectural details and captivating stories.  The homeowners have lovingly maintained or updated their homes with historical preservation in mind, accommodating for today's lifestyle.
Tickets are $25 and are available now at The Preservation Framer in historic downtown at 31 North Washington Street and also available at our website:
https://www.nattleboro.com/historical-commission
They also will be available the day of the tour from 1:30-3 pm at the Tour Hospitality Center – Council on Aging (204 Elm St. North Attleboro).
Happy Holidays!
Susan Taylor and Christina Eustace, House Tour 2018 Co-Chairpersons