DESIGNxRI presents a Night of Revelry and Creativity at the DESIGNER??S BALL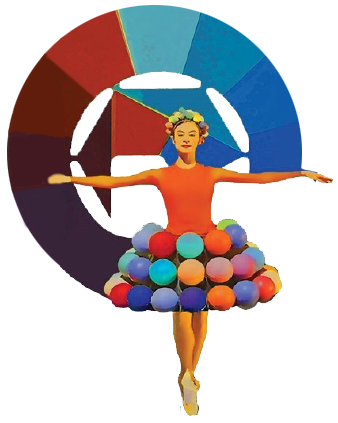 The 2018 Designer??s Ball celebrates the power of design locally and globally and features the influence of the Bauhaus era in a festive fundraiser
PROVIDENCE, RI:?? ??On Saturday, April 7, 2018, DESIGNxRI and the RI design community come together for the inaugural DESIGNER??S BALL ??? a night of revelry and creativity that celebrates the power of design locally and globally. The event, held at the WaterFire Arts Center, 475 Valley Street, Providence from 7:00 pm ?? Midnight, supports the work of DESIGNxRI as the go-to industry hub for resources, education and growth in the RI design sector.??
The 2018 DESIGNER??S BALL is themed the Bauhaus Bash, in celebration of the near centennial of this influential design movement. The costume-inspired evening includes ballet performance from Festival Ballet Providence School in balloon costumes created by FLOAT; live Bauhausian music; projection imagery by RI designers; soul house and funk with DJ Nick de Paris; food, drinks, signature cocktail and more.
Staatliches Bauhaus ??? more commonly known as Bauhaus ?? is largely understood to have set the precedent for what we know of today as modern design. One of the first design schools, Bauhaus introduced the functionality of art, and the potential commercial benefit of uniting art, architecture and technology into beautifully designed, yet functional pieces.
Bauhaus?? approach was centered on geometric and structural forms ??? using clean and balanced design with materials such as wood, metal and glass.
Today, the Bauhaus influence on design continues, and can be seen across architecture, graphic design, typography, industrial design, interior design and product design.
More importantly perhaps for the DESIGNER??S BALL, the Bauhaus held amazing costume parties ?? showcasing the structural and geometric forms influencing designers of that era. On April 7, the DESIGNER??S BALL nods to this amazing period of design with this fundraiser. While costumes are encouraged, they are not required.
For those who do hope to attend in full d??cor, DESIGNxRI has organized free workshops prior to the event. Here attendees can develop an idea, play with materials, and get their creative juices flowing to create their own Bauhaus embodying costumes. More details can be found at the DESIGNxRI Events page here.
Tickets to the DESIGNER??S BALL range from $25-$100. A VIP reception begins the evening from 7:00 ?? 8:30 pm and includes the ballet performance, live music, food, drinks, and more for $100. The general party opens at 8:30 pm; a $50 ticket ($30 for students) includes one free drink, projection performance, DJ, dancing and snacks. Ticket prices go up slightly after April 1.??
All Proceeds support the work of DESIGNxRI ??? as the go-to industry hub for networking, resources, education and funding opportunities for the RI design sector.??
For four years, DESIGNxRI has invested in the RI design sector ??? raising awareness of the talent that is in this state, connecting this strategic and creative talent to companies in and outside of Rhode Island, and helping to grow a vibrant design community.
For more information, contact Lisa Carnevale at 401-427-0811, lisa@designxri.com.
Visit www.designxri.com/designersball for details.